Welcome to 63038.com, your local resource for news and information for Zip Code 63038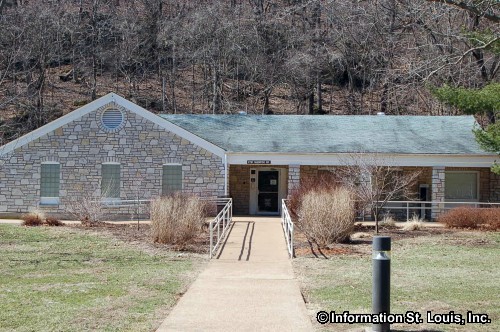 You have found 63038.com, a site community that provides information on the area that is located in "West" St. Louis County and which lies along the boundary of the neighboring Franklin County. An interesting fact is that the 63038 zip code is just one of seven zip codes that makes up the City of Wildwood Missouri, the largest city in physical size in St. Louis County and the third largest city in size in the State of Missouri. 63038 lies entirely within Wildwood Missouri and was originally assigned to the City of Glencoe before it was annexed in 1995 when Wildwood incorporated. A unique feature that covers a large portion of the area is Rockwoods Reservation, 1880 acres of predominantly forested wildlife preserve, that offers several hiking trails of varying difficulty, picnic sites, group camping site and a Visitor Center. Picnic sites and most trails can be accessed along Glencoe Road off of Highway 109. Another unique attraction in the 63038 area is the Wabash Frisco and Pacific Steam Railway, an old fashioned mini steam engine train ride for kids and adults to enjoy! The local public school district that serves the families of 63038 is the Rockwood School District. Roads that run through the area are Highway 109, Old State Road, Highway 100, Highway T/St. Albans Road, Wild Horse Creek Road, Pond Road, Manchester Road, Melrose Road, Shepard Road, Glencoe Road and others.
The zip code 63038 is located in county Missouri. There are approximately 6,914 people living in zip code 63038. They make up households. The average income per household in the 63038 zip code is $122,212. The median age of the residents is 44 years old (which is 44 years old for males and 44 years old for females). For more statistics See 63038 Zip Code Information
Here's What In Zip Code 63038
Glencoe Missouri, Rockwoods Reservation, US Post Office-Glencoe, Wabash Frisco and Pacific Steam Railway, Wildwood Missouri,
Here's What In Zip Code 63038
More 63038 Zip Code Information
Photo Gallery for 63038 - Click Thumbnails Below
Real Estate For Sale in 63038 Zip Code
18910 Melrose Road
$5,900,000
Beds:
6
Baths:
7.5+
Remarks: This Magnificent Ranch Featuring Over 14,000 Sq Ft Of Living Space Epitomizes The Setting And Lifestyle Of A C...
19203 Brookhollow Drive
$3,699,000
Beds:
6
Baths:
6.5+
Remarks: Breathtaking European Castle! 6 Bed, 9 Bath, 12,000+ Sq Ft Of Living Space Situated On 5.48 Acres In Gated Com...
18261 Manchester Road
$2,150,000
Beds:
3
Baths:
1
Remarks: Looking For A Piece Of Heaven . . . Maybe A New Home . . . Here Is Your Chance! 40.93 Acres In The Perfect Lo...
1227 Shepard Oaks Court
$2,000,000
Beds:
7
Baths:
6.5+
Remarks: Exquisite 1.5 Story Deshetler Home On 2 Private Acres. Foyer W/ 20 Foot Ceilings Greets You Along With An Offi...
1971 Pond
$1,999,900
Beds:
0
Remarks: 78 Acres Plus Site. Potential Residential Development Site. City Requires Min. 3 Acre Parcels In This Zoning...
Disclaimer: The information herein is believed to be accurate and timely, but no warranty whatsoever, whether expressed or implied, is given. Information from third parties is deemed reliable but not verified and should be independently verified. MORE, REALTORS does not display the entire IDX database of Mid America Regional Information Systems, Inc. (MARIS MLS) on this website.

I have been helping area buyers and sellers since 1994! Let me help you too!
See More Info
314-400-7711 | 314-220-7787